Snowmobile Trail Maps and Reports
Oscoda County Snowmobile Trails Map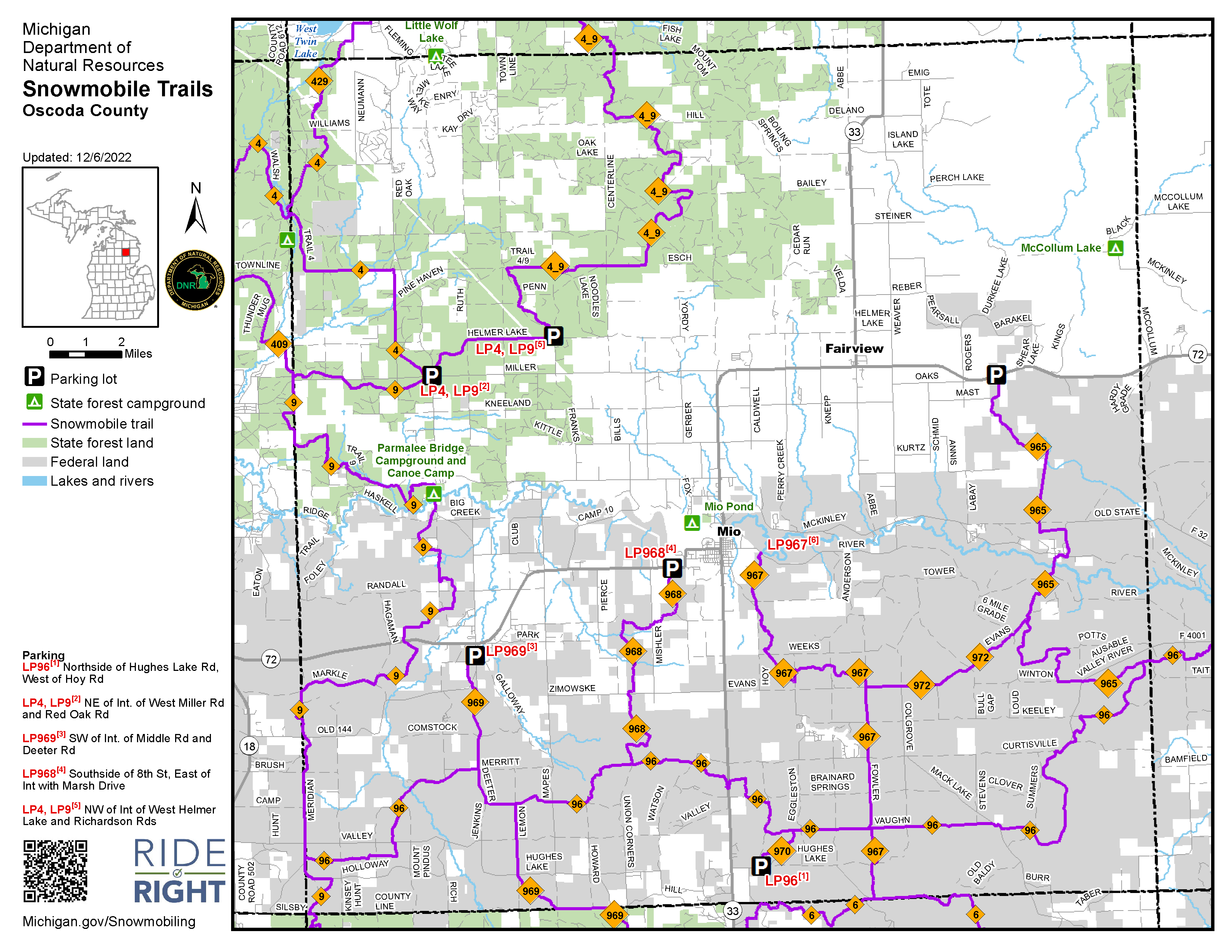 Oscoda Area County Snowmobile Trail Map
Most Forest roads are off limits to ORV traffic with a few exceptions.These are shown in the linked file. The ones in green are off limits. While the colors are counter intuitive, they are marked.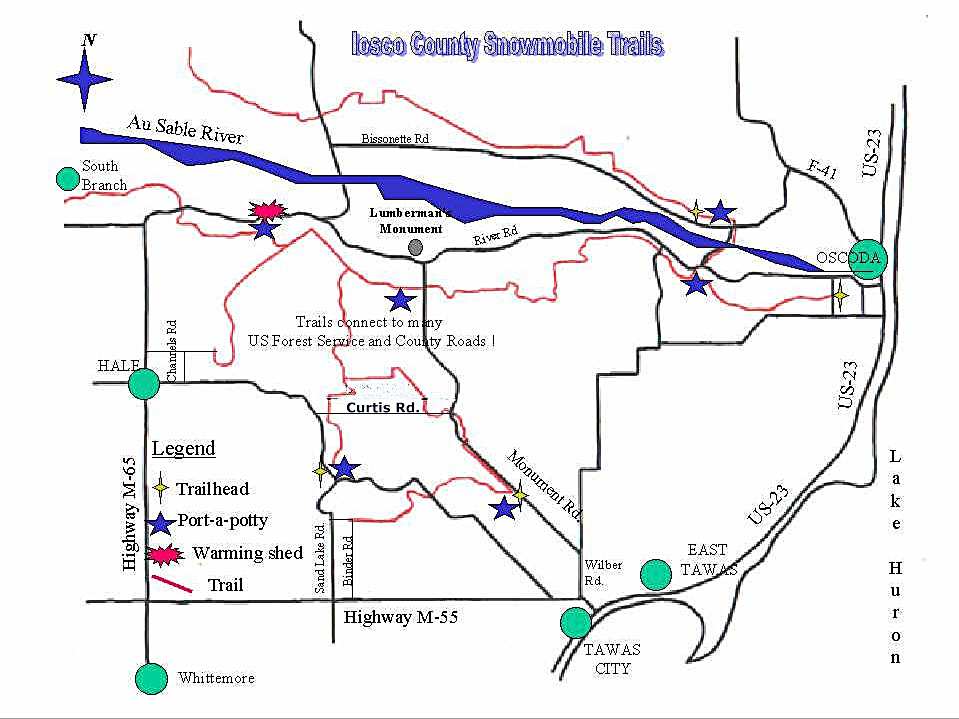 Gas Up and Get a Bite To Eat
As most riders are aware, places to get gas on the trail are sparse.    
The usual gas stops on the trail are in the following locations:
Barton City
Footesite
Sand Lake: on 649
FYI: There are also places to eat at these locations.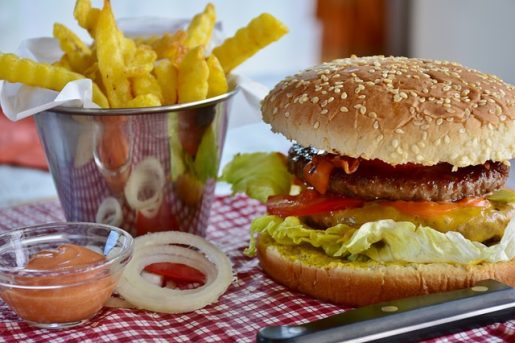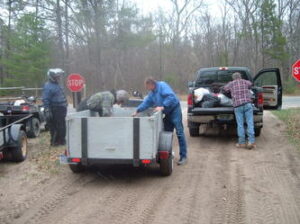 Many AVTR members work throughout the year to maintain, clear, replace signs, and in general improve the trail conditions. Members head out on the trails every spring with our Quads, trucks, and trailers, and comb the trails in our area for trash. 
View the photos on our photo  gallery page.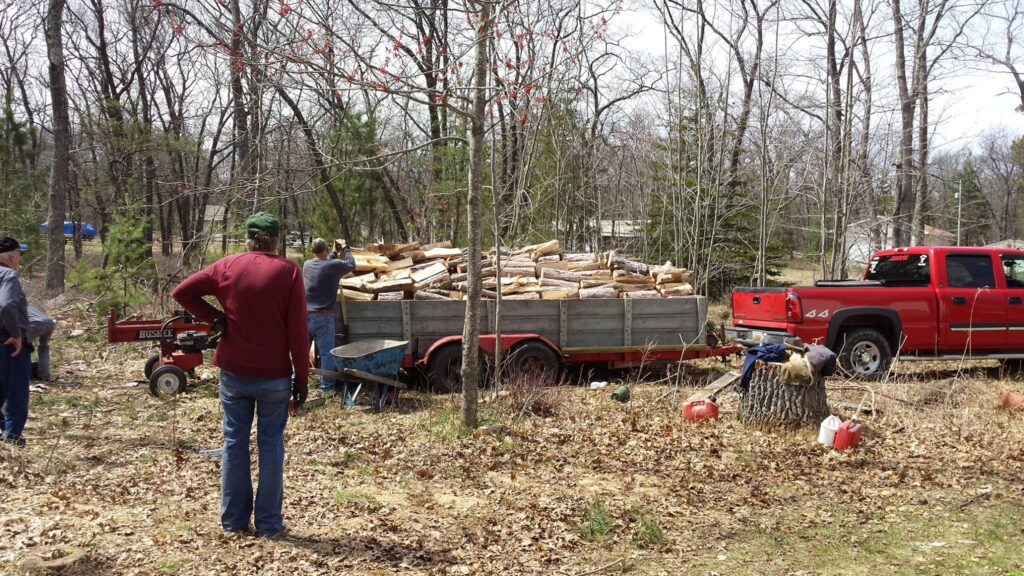 'WOW! That is a lot of wood!' Not to worry, though. This group was done in record time. Many hands make light work.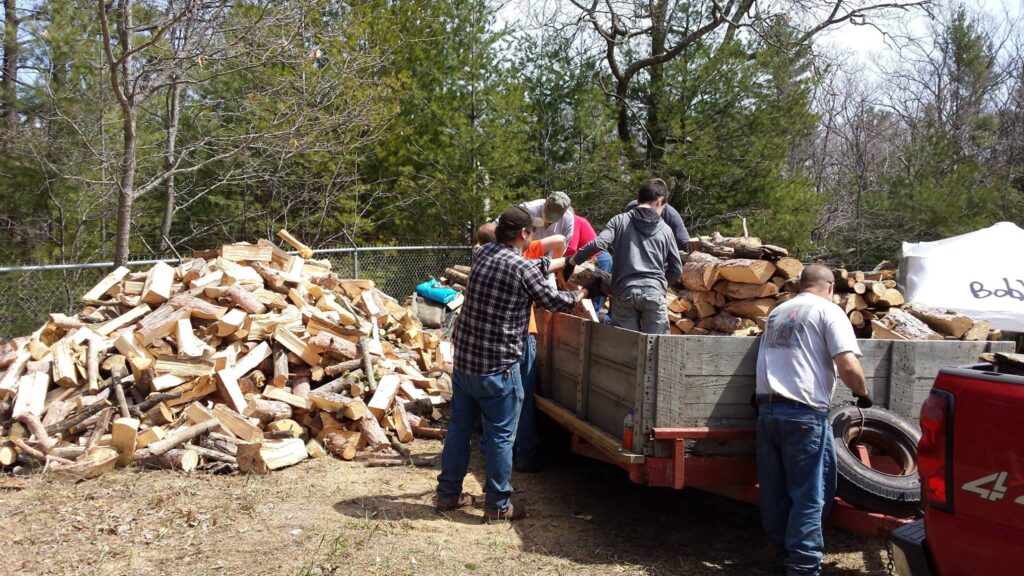 There are two warming sheds along the trails in Iosco County. One is located at the junction of 96 and 963 and is maintained by the AuSable Valley Trailblazers. The other is located on 6 and is maintained by the Hale Area Trailblazers.